H-Bridges for the Energy Eruption
Three largest regional fair events in these branches, conceived as a unique synergy project – Energy, EcoFair and 112 Expo – will mark the beginning of the Fair October. The first two are held at Belgrade Fair Hall 1 on October 3 – 5 and the third one at the Hall 2 on October 2 – 5, 2018.
Тhis sinergy understands connecting the problems of the renwable energy sources, electric power market, investments and technological innovations in energy (wind parks, hydro power stations, mini hydro power stations) energy efficiency, biomass and biogas production, etc. with the global protection, planning and financing of the environmental protection, waste management, urban mobility and solving the issue of historical pollution, but also protection from natural disasters and human negligence consequences, ocupational protection and health, emergency care...
This fair events trio will have the honor to present also one of the globally representative products of such synergy - H-Bridges Team of the Faculty of Electrical Engineering in Belgrade - young, educated and ambitious people, whose mission is to enrich the traditional University education by skilled and professional training through the supreme projects in the most attractive topics of present time, such as electric vehicles, renewable energy sources and efficient and smart use of electric power. In this process students develop hardware and software solutions for various applications, learn the team work and develop marketing, organizational and entrepreneurship skills with the scopes several times verified also at the highest global level.
Also this year, at the biggest University World Competition in Innovative and energy efficient solutions IFEC 2018, in Beijing, under participation of 30 Universities from all meridians, Belgrade Team won the award for the device intended for easy, fast and efficient battery charging and discharging for electric power storing.
Since the device has been intended primarily for the home use and, at the same time, by strong criteria of the organizer, it had to be so far the best device in its branch, it was developed to be very compact and easy to use. From the work beginning on this project to the competition prototype a year passed and it was showed at the complicated, demanding and long lasting final testing how high quality the device had and, with some slight changes, easily adaptable to various work needs. While most of other competing devices did not manage to pass even all basic tests, the H-Bridges Team's prototype passed easily all basic and several difficult additional tests. Thus, the Best Educational Impact Award under the global competition went into the right hands.
Currently, H-Bridges Team is engaged in the development of the electric bicycle for the new competition, which understands development of a reliable and compact technology, capable of meeting high standards from the point of efficient energy use, its smart storing, but also safety. The new electric bicycle will be eventually tested under various laboratory and realistic conditions, including the endurance race.
The Fairs will be open from 10.00 a. m. to 5.00 p. m. The single entry ticket price is RSD.300.00, for the students with index and group visits RSD.100.00 and a car parking cocts RSD.100.00 per one hour.
E PRIME

E PRIME is manufacturer of electric bicycles with the products designed, constructed and manufactured in Serbia.
In addition to the models Evo, Effecto, Effecta and Experience, the company manufactures also solar trails, as well as immobile stations for bicycle solar charge. Manufacturing of tricycles is planned, as well.
At the event EcoFair 2018, E Prime will present all its models and the visitors will be able to test some of them during the event.
GALENIKA PHARMACIA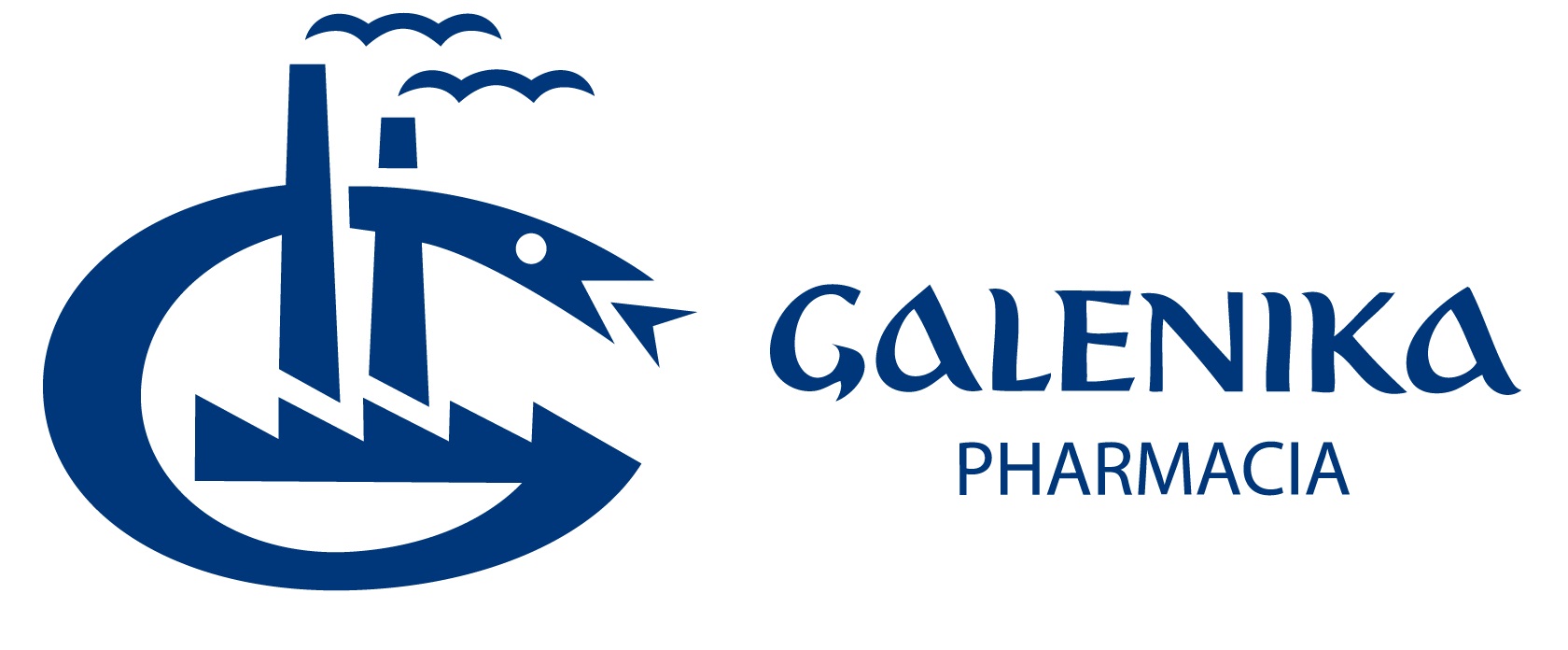 Business of Galenika Pahrmacia company has been oriented to the future and new technologies in health care for a better living quality.
Galenika Pharmacia has been operating as an independent enterprise since October 17, 2012. It was established from Galenika Holding Company and inherited the famous logo created as long ago as in 1949.
Galenika Pharmacia launched in 2013 the production development project in three sections:
Manufacturing of Band-Aid, sterile and non-sterile bandage compress, bandage materials, etc. Special focus has been on the First Aid sets cabinets and bags. In this section 'the First Aid cabinet' in an innovative ABS plastic cabinet is highlighted as exclusive.

Medicines and medical tools distribution in the territory of the Republic of Serbia

Manufacturing of medicines and dietetic supplements, sterilizing of medicines, medical supplies and other items subject to the sterilizing.
Energy, Environment and Protection, a Cocktail that Should Not Be Refused
The signal for start of the incredible exhibition October at Belgrade Fair will be given by the outstanding trio of representative events – 14th International Energy Fair, 15th International Fair of Environmental and Natural Resource Protection – EcoFair and 41st International Security Fair – 112 EXPO. These three events are a unique logistic platform for the replies to some of the most important questions of the present time – energy, energy efficiency, environments, occupational risk and protection.
Energy 2018 is the largest and most respectable annual regional get together of companies, corporations, enterprises, institutions and professionals in the sectors of electric power, coal, oil and gas, renewable energy sources, energy efficiency and mining.
This outstanding international event will focus this year, both in the exhibiting and conference programs, the problems of renewable energy sources, electric power market, investment and technological innovations in the energy (wind parks, hydro power stations, mini hydro power stations), energy efficiency, biomass and biogas production, remote heating systems, etc.
Along with the Energy, at the same time and venue, at Belgrade Fair Hall 1, on October 3 -5, 2018, EcoFair is also held, devoted to the environmental protection system and methods, with special focus on Green Economy, recycling industry, renewable energy sources and waste management.
In the plentiful professional Side Event Program, the highlight will be on the consideration of the investment into the environmental protection as the investment into health, the strategic planning and financing in the environmental protection, project management in this branch, investment projects and waste management in the local communities, solving the matter of historical pollution, urban mobility, good practice examples, global environmental protection, European agendas in this sector and similar.
At the same time, beginning a day before, in Belgrade Fair Hall 2, on October 2 – 5, 112 EXPO is held, a prominent fair event dealing in the emergency risk evaluation and management and the occupational safety and health, fighting the unpredictable and unexpected emergency situations, hazardous for human life and property.
112 EXPO
will be full of demonstration practices within protection against natural disasters and human negligence consequences, analyses of legal regulations in this branch, it will deal in the problems of the occupational safety and health in the practice, inspection surveillance, protection equipment certification, voluntary fire extinguishing, emergency care and many other topics.
The NEW ENERGY- SMART CITIES 2018 promotion is already launched
When there are joined the 14th International Fair of Energy, 15th International Trade Fair for Environmental Protection EcoFair (3- 5. October 2018.) and the 41th International Rescue and Safety Exhibition (2 -5. October), the result is multidisciplinary event which will address the most important topics of our time, such as:

ENERGY, ENERGY EFFICIENCY, ENVIRONMENTAL PROTECTION, SMART&SAFE CITIES MANAGEMENT, RESCUE & SAFETY.
The fairs will present these three topics under the slogan NEW ENERGY – SMART CITIES, within two exhibition halls (1 and 2).
ENERGETIKA is International fair of Electric Power, Coal, Oil, Gas and Renewable Energy Sources and Energy Efficiency.
EcoFair is International fair of Environmental Protection and Sustainable development and iSEC introduces SMART and SAFE CITIES advanced technologies within: Public safety, Security, Mobility, Traffic, Parking, e-government, e-Health, e-Education, e-Banking, e-Retail, ITS – Integrated Transport and Logistics...
112 EXPO is Rescue & Safety Exhibition dedicated to Emergency management, Fire-fighting, Fire Preventive – Structural Fire Protection, Rescue management, Flood, Earthquake, Chemical accidents management, Occupational safety and health care, Medical care in emergency situations – Disaster relief, Critical Data Protection/Recovery.
Our goal is – to recognize trends and implement them in the Exhibition and Conference Program, developing the local and regional market for the benefit of Society.
Profile views
Before Event

1412

After Event

0
Location